Welcome our New Taiwan Representative:
Master Anthony SANG
WMAC Representative Taiwan
---
NEXT EVENTS:
International Referee Seminar in Bregenz (Austria).
Join this Seminar and learn how to Referee!
Ausschreibung: WMAC Int Referee Seminar 2018 DE
Announcement: WMAC Int Referee Seminar 2018 EN
---
Battle of Vienna
Am 24.2.18 findet in Wien im MMA Vienna das Battle statt. Hier haben Anfänger wie auch Fortgeschrittene die Möglichkeit sich zu messen. Es werden die Ringsportarten = Fullcontakt, K1, Oriental Boxing sowie die Mattensportarten, Grappling NO GI, Leichtkontakt , Kicklight sowie MMA Light usw. ausgetragen.Seid dabei beim ERSTEN TURNIER des Jahres in Österreich. Wie alle unsere Turniere OFFEN für alle Sportler.
Ausschreibung: Ausschreibung_Battle of Vienna 24.02.2018
Kategorien: Division Battle of Vienna 24.02.2018
Anmeldeformular: Registration Formular Battle of Vienna 24.02.2018
Trainererklärung: Erklärung Trainer & Minderjährige Einverständnis
---
WORLD GAMES 2018 in GERMANY!
Be part of this great Event and join us.
More Infos will follow ..
---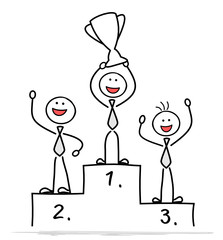 The Games are over – what fantastic Moments!


---
TAFISA Membership Application accepted!
We are proud to report:
we are now a official Member of the TAFISA Family.
This makes us stronger as before and open new Ways for the Future of WMAC.
---
A full overview of the tournaments can be found in the calendar.