New European Champion in Thaiboxing -76kg
On February
11th, the "King of the Ring"- Fight Night took place in Wals – Siezenheim, Austria . We had an European  Title Fight in Thaiboxing -76kg.  Martin Schwaighofer fought against Valenton Cukaj. It was an exciting fight, fought by technically talented competitors.  The new European Champion of the WMAC in Thaiboxing -76kg is..
Martin Schwaighofer!
– Congratulations from the whole WMAC- Team!
---
We also p
resent: the WKU/WMAC European Championship 2017 in the Czech Republich. The Federation WKU and the Federation WMAC cooperate togehter and fixed the next Highlight in the Martial Arts History! Be there and join us!
Here to the Announcement: WKU_WMAC European Championship Czech 2017 (.pdf)
Here to the Registration Form: EM_LIBEREC_2017_Fighters_Forms_Registration Formular (Excel)
Hotelinformation Liberec, special Tournament Prices: EC WKU 2017 (.pdf)
---
Our Next World Games are fixed – 29.09. to 01.10.2017 in the wonderful Swiss!
More Infos are following ..
Here to the Announcement: Ausschreibung World Martial Arts Games 2017
Here to the Registration Form: WMAG_2017_Registration Formular
---
The NEW Rulebooks are ONLINE. We proudly present the Version 4.3! Thanks to all the helping Referents to make this possible!
---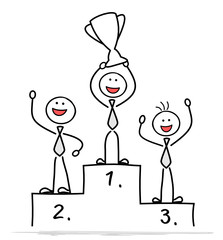 The Games are over – what for fantastic Moments!
In attachment the Report from our President: World-Games-Report-2016 (.pdf)
Also you can find the Rankings, here: Country-Ranking,
Club-Ranking, WMAG2016_Results (.pdf)
For Pictures, please follow the link to our Facebooksite: Click HERE

---
Welcome our New Asia Coordinator:

Master Amit Bhargava
WMAC Representative India and Asian Coordinator
---
NMAC Staatsmeisterschaft 2017
Wieder haben wir die Ehre unsere Staatsmeisterschaft in Oberösterreich veranstalten zu dürfen. Die NMAC wächst und das wurde bei der regen Teilnahme in der Staats 2016 bestätigt. Wir freuen uns unter Freunden dieses Event auszuführen.
Hier zur Ausschreibung: Ausschreibung Staats 2017 (.pdf)
Kategorien: Kategorien Staats 2017 (.pdf)
---
TAFISA Membership Application accepted!
We are proud to report: we are now a official Member of the TAFISA Family. This makes us stronger as before and open new Ways for the Future of WMAC.
---
The New WMAC Board:
Official WMAC Election-Report: WMAC General Assembley and Board Meeting 2015 (.pdf)
Offizielles WMAC Wahlergebnis: GV und Vorstandsitzung der WMAC 2015 (.pdf)
---
A full overview of the tournaments can be found in the calendar.