Next Event:
Bregenz Open 2018
Visit us in Bregenz (Austria) for this wonderful Tournament.
Ausschreibung/Announcement: Bregenzer Open 2018
Kategorie/Category: Category_Age and Weight Division
Registration Formular: Registration Formular_Excel
Trainer Erklärung/Explanation: Erklärung Trainer & Minderjährige Einverständnis
---
International Referee Seminar 2019
Die WMAC/WKU ladet zum alljährlichen Internationalen Schiedsrichterseminar ein.
The World Federations WMAC & WKU invite you to the yearly international Refereeseminar. Join us and learn how to referee!
Ausschreibung: WMAC Int Referee Seminar 2019 DE
Announcement: WMAC Int Referee Seminar 2019 EN
---
WMAC – World Games 2018
The World Games are Over! What fantastic Games!!
Thank you to all the Fighters & Teams – you made that possible.
The Report: WMAC Newsletter World Games
The Nation & Clubs Ranking: WMAG 2018_Ranking Nation and Clubs
The Individual Results for the Fighting Classes: WMAG 2018_Results Fighting
The Individual Results for the Traditional Classes: WMAG 2018_Results Traditional
---
Promo Video WORLD MARTIAL ARTS GAMES 2018
---
May 2018: The Rulesbook is updated, Version 4.4 is Online:
http://wmac-world.com/documents/rulesbook
---
Welcome our New Italy Representative:
Master Mauro De Marchi
WMAC President Italy
---
NEXT EVENTS:
World Games 2018 in Germany!
Die einzigartigen Games sind ausgeschrieben – 30.08. bis 02.09.2018! Dieses Jahr sind die Games in Deutschland, Schwäbisch Gmünd. Von K1 bis Oriental Boxing, bishin zu Breaking ist bei diesen World Games alles vertreten. Wer kürt sich zum WMAC Sieger?
The unique games are advertised – 30.08. until 02.09.2018! This year the games are in Germany, Schwäbisch Gmünd. From K1 to Oriental Boxing, to Breaking, everything is represented in these World Games. Who will be the WMAC Rank 1?
Ausschreibung/Announcement: Ausschreibung World Games 2018
VISA Registration: Visa Entry _ Registration Form
Anmeldung/Invitation: WMAG 2018_Registration Formular (xlsx), oder WMAG 2018_Registration Formular (Excel 97-03)
---
Weiz Open 2018
das neue, internationale Kickbox Turnier im Osten von Österreich. Verpasst dieses top ausgerichtete Turnier nicht!
Ausschreibung: Ausschreibung WeizOpen 2018 (.pdf)
Kategorien: Kategorien (.pdf)
Einverständniserklärung: Erklärung Trainer Minderjährige Einverständnis
---
Bregenz Open 2018
..weitere Infos folgen!
---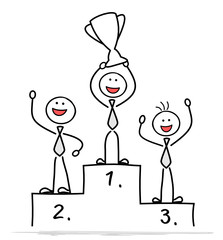 The Games are over – what fantastic Moments!


---
 A full overview of the tournaments can be found in the calendar.